debt free by 30
Thursday, December 22, 2016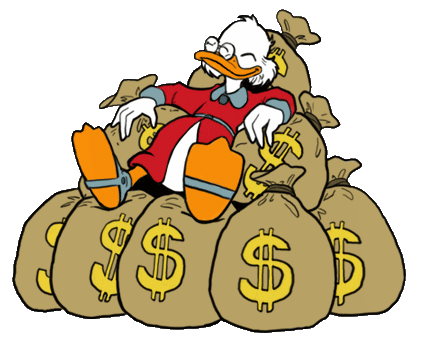 Here at the end of 2016, I am taking a hard look at my finances and setting a goal to be
relatively
debt-free by the time I turn 30 in about 2 1/2 years.
Relatively meaning: I have one significant debt that is going to take a bit longer than that time frame to pay off. But, if I am diligent, I can have my other debts fully paid by August 2019, and make a good dent in the significant debt.
Like most young Americans, I've lived with some type of debt for the majority of my adult life. I certainly have it easier than most - my parents paid for my undergraduate schooling, except for one small loan I took out and subsequently repaid within a year of graduating. Thanks to a lack of credit, I've never had a high ceiling for my card maximum. Graduate school is the big sinkhole and this constitutes the bulk of my financial obligations.
Last year, I began investing for my retirement. I currently make the most money I ever have in my life, which is to be expected and a good thing. I just paid off a retail credit card (never. again.) and am eager to tackle my other debts with a clean slate, of sorts. While I am, and always have been, a fairly responsible human, I am notoriously bad with finances. I would like to be better. Factor in a travel-heavy 2017, that want is now a need. And, of course, I'm at a point in my life where I'm starting to think seriously about major financial decisions - buying a house, investing more, and so on.
So, let's see how this goes!
For this "series" I will post once a month with a check-in of my goals and what I actually accomplished. I think I will get into what I spent my money on that month and what I saved, without getting into too many specifics in terms of dollar amounts. I would like to be candid to a certain degree, as the whole point of this series will be: accountability.